Ararira-LII Catchment Water Network Redesign Project
Drainage network redesign presentation at Intecoll 2021
What is the project?
In the 1800s early European settlers in the Ararira/LII catchment dug a network of artificial channels to drain extensive harakeke-flax/raupo wetlands and cleared native kahikatea/matai forests to use the land for farming.
Since then, these spring-fed drains have been managed primarily for drainage with little regard for indigenous biodiversity, ecosystem health or Māroi cultural practice.
The wetlands were once a rich source of mahinga kai for Ngāi Tahu and provided filtration and flood storage. Without them the freshwater biodiversity is forced to live in marginal habitat with poor water quality.
The current method of managing these drains is by diggers removing accumulated sediment and excessive aquatic weeds, leaving fish stranded and destroying habitat. As the drains become deeper with steeper banks, they collapse into the waterway, causing more sediment and habitat loss. Even the terminology used to call these waterways "classified drains" signifies that they are of little value, but they are the only significant freshwater habitat remaining for our freshwater biodiversity on the Canterbury Plains and these smaller networks of waterways make up our larger streams, rivers and lowland lakes and estuaries.
What is the project?
Ultimately, this project will produce a plan for the Selwyn District Council, outlining how the catchment could be managed to meet biodiversity outcomes, restore mahinga kai, improve water quality and continue to provide drainage.
The lessons learned from Living Water's small-scale trials and from international and national research will be applied to ensure the right interventions are being used in the right places, that key issues are being addressed correctly and solutions align to the values outlined above.
We're codesigning this project with others in the catchment: Department of Conservation (DOC), Fonterra, Taumutu Rūnanga, Selwyn District Council, Environment Canterbury and the LII Drainage Committee. A MOU was signed in October 2020 and the project team was formed in January 2021.
Long term, we're hoping that this project will provide a blueprint for other regional and district councils (water network managers) to reconsider their current waterway management and implement alternative approaches.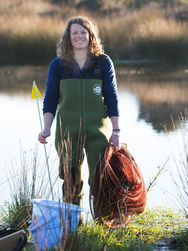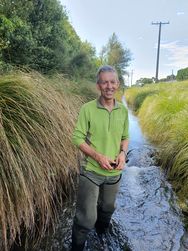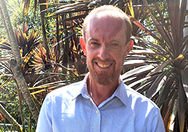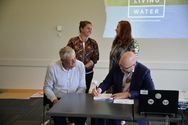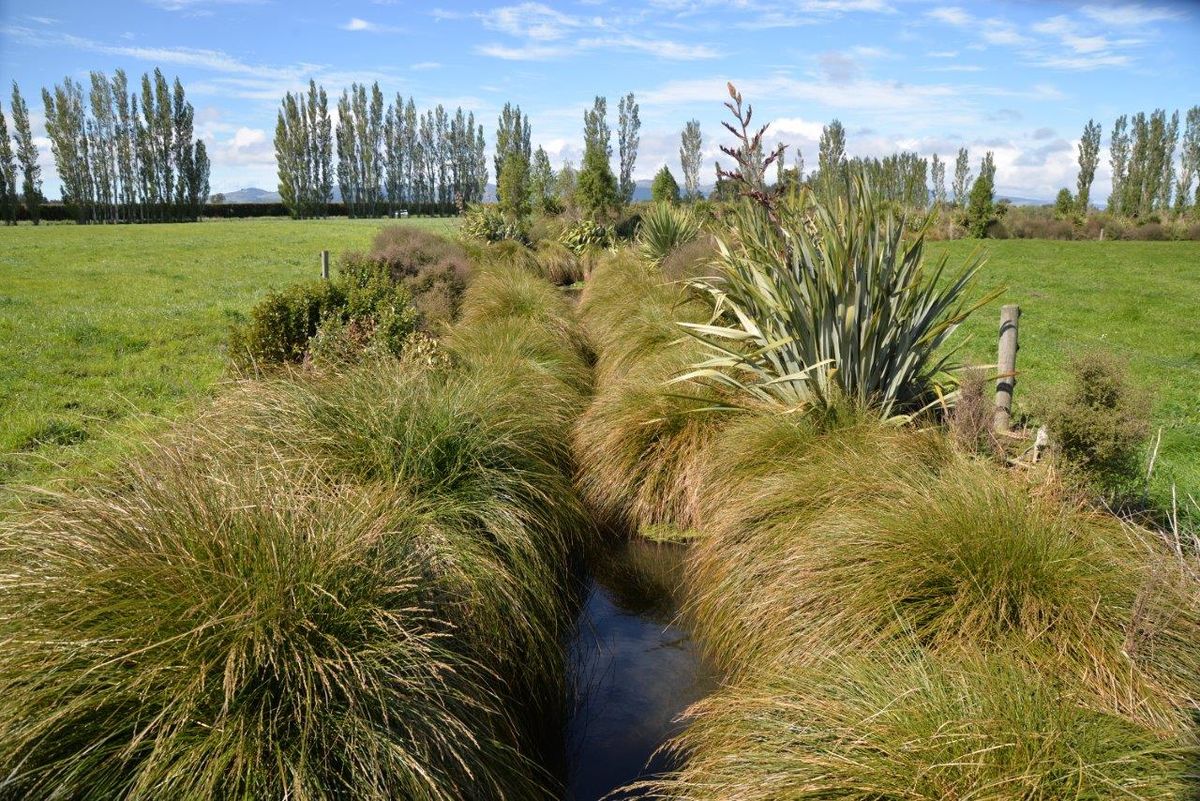 How is this is being done?
The University of Canterbury's CAREX team has done extensive research on the waterways in the catchment to understand how the network of drains and stream's function. This work has identified the locations and extent of the major issues affecting the catchment including: flooding, excessive sediment, high nitrates and poor ecology/habitat in waterways.
Living Water has been working on small-scale (50-500m) trials to find solutions to issues including:
Two-stage channel
Sediment traps
Lessons learned from the befits of working in partnership
The project team meets monthly with experts and consultants to discuss these trials along with other national and international research to work out how a network of interventions strategically placed around the catchment could provide the best results for biodiversity, water quality, mahinga kai and drainage.
The final catchment redesign plan will be presented to Selwyn District Council in August 2022 and will include a plan that details the implementation approach – including funding and long-term management pathways. We would like to see the plan inform the Council's Long-Term Plan and approach to waterway management well into the future.
Project timeline

What is Living Water hoping to learn from this project?
To demonstrate the benefits of co-designing a process that supports a change to waterway management
Demonstrate efficiencies of working at a catchment scale
Provide details of the cost and implementation pathways for alternative approaches for managing drains/waterways
Demonstrate that managing for ecological and cultural benefits can co-exist with maintaining drainage
Show the benefits of a long-term strategic approach to address impacts from climate change that also improves the freshwater management in Aotearoa