Te Mana Ararira
About the project
Te Waihora and its contributing catchments have outstanding significance for Ngāi Tahu as a tribal taonga and mahinga kai. Te Taumutu Rūnanga is a key Papatipu Rūnanga with interests in Te Waihora, and in particular, the Ararira / LII catchment.
Living Water recognises that working in partnership with mana whenua is critical for the success of the programme and has been developing its engagement processes with Te Taumutu Rūnanga for several years, including building a relationship between staff and representatives, keeping in regular communication, as well as attending hui at Ngāti Moki marae.
The relationship was formalised in 2018 as an advisory group, Te Mana Ararira, to provide structured engagement between the rūnanga, Living Water and other groups and agencies who have an interest or are working in the Ararira catchment.
Through Te Mana Ararira we are working together to help realise the aspirations of mana whenua for the catchment - to
rejuvenate the mauri and life supporting capacity of Te Waihora.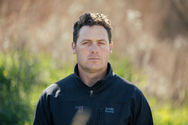 we've been working between Living Water and Te Taumutu and Ngāi Tahu for a few years, communicating how best to work together. The first step really is just to talk. In the water is the last bastion of our mahinga kai. That's why it's so important for us.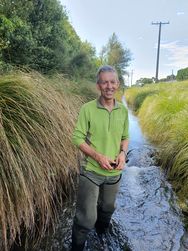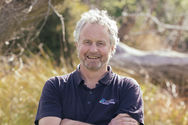 Benefits
Build mutual respect and common understanding, including building mana whenua knowledge of the Living Water partners, and for the Living Water partners to strengthen their knowledge of mana whenua values, policies and aspirations
Cultural values and practices incorporated into Living Water projects and the wider programme
Building capability and capacity for mana whenua to be involved in freshwater management
Progress

Te Mana Ararira established in October 2017 with terms of reference and goals/objectives
Te Mana Ararira meets 2-3 times per year
Cultural assessment carried out in 2019 to inform restoration priorities and catchment monitoring approaches: see video
Living Water – Ararira-LII, Canterbury catchment project