Yarrs Flat Wildlife Reserve
Yarrs Flat is a Department of Conservation (DOC) Wildlife Management Reserve and one of the largest wetlands in the Ararira-LII catchment. The 286ha freshwater and brackish (slightly salty) wetland forms a significant part of the remnant wetlands which surround Te Waihora Lake Ellesmere – New Zealand's fifth largest lake/coastal lagoon.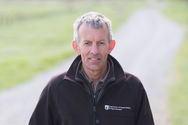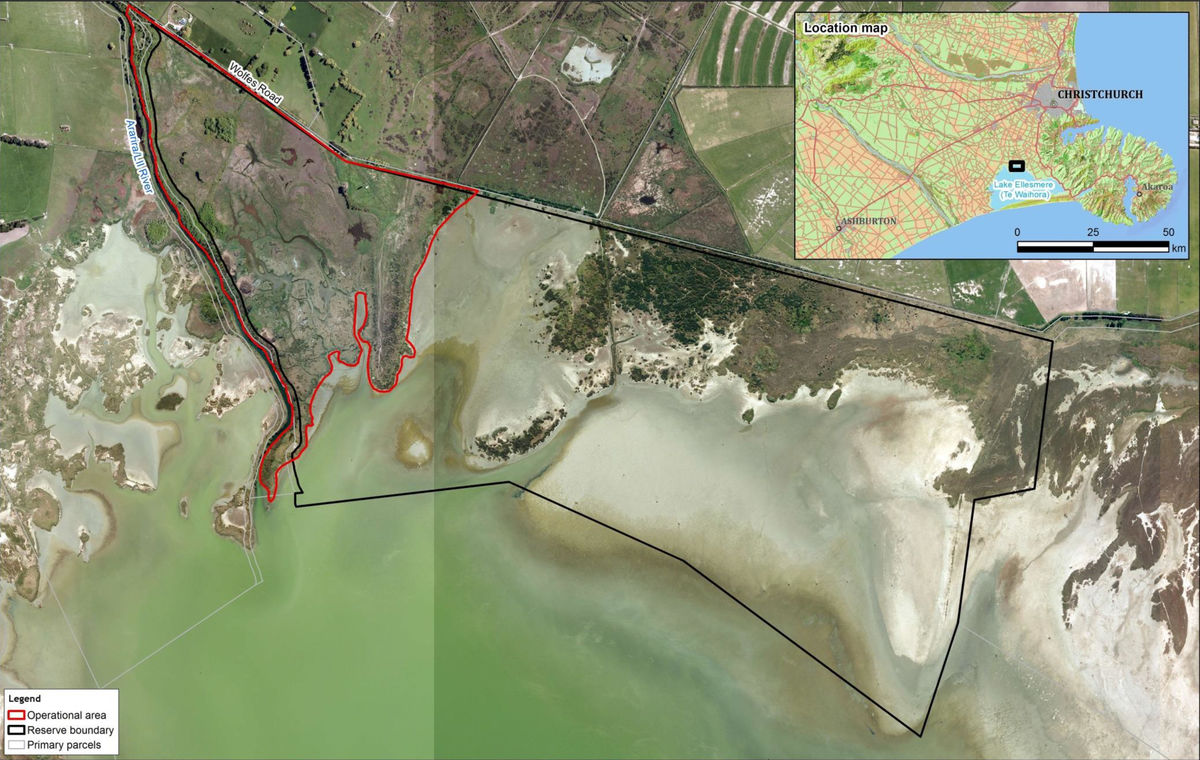 Te Waihora is a tribal taonga to Ngāi Tahu, being a major mahinga kai and an important source of mana. The Lagoon is internationally important for migratory wading bird species and for many indigenous fish and wetland bird and plant species . Te Waihora is a wetland of predominantly open water with saltmarsh, swampland and other lake margin habitats influenced by fluctuating lake levels and wind-induced water movement.
Historically, the lake and its wetland margins were much more extensive than today, with a mosaic of swampland and forest extending to present-day Christchurch.
Like many remnant wetlands, parts of Yarrs Flat were invaded by exotic pest plants, especially grey willow (Salix cinerea). Some of the Reserve was grazed with stock under a grazing lease up until 2010. Off-road vehicles had also left their mark with significant wheel ruts in the vulnerable wetland vegetation.
What is the project?
In 2015 Living Water began a rehabilitation project with support from Te Taumutu Rūnanga. The project provided funding for community led restoration, weed control and improving public access.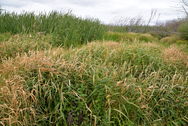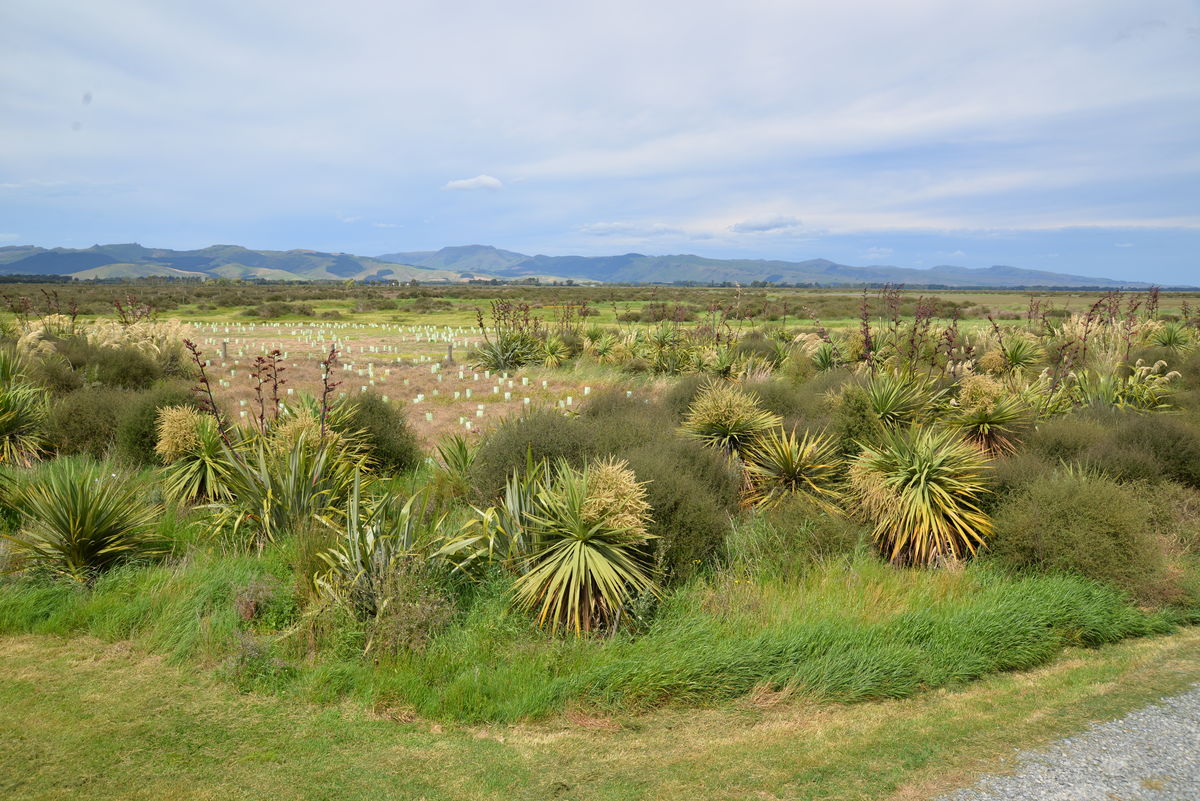 What was done? 
Ecological assessments
An ecological assessment of the Reserve was undertaken by Wai-Ora Forest Landscapes in 2015. The assessment identified the Reserve's natural values and provided advice on how to protect and restore them.
A second, more comprehensive ecological restoration plan was prepared by Wildland Consultants in 2016 to look at wider and ongoing ecological management including weed and animal pest control, planting and vegetation management, waterway and riparian management, monitoring and public recreational use and facilities.
Weed control and habitat enhancement
Grey willow, and to a lesser extent crack willow (Salix fragilis) are a major threat to the Reserve, invading the vegetation near the Ararira/LII River. Several years of ground control meant the reserve was cleared of grey and most of the crack willow. Ongoing surveillance and control are now incorporated into DOC's willow control programme.
The willow control along with control of other minor weed species such as blackberry (Rubus fruticosus), gorse (Ulex europaeus) and reed canary grass (Phalaris arundinacea), resulted in a massive expansion of native sedges (Carex spp.) and raupō (Typha orientalis). Raupō reedland provides excellent habitat for matuku/Australasian bittern (Botaurus poiciloptilus). Several pairs of matuku are regularly recorded as using the Reserve.
Drier parts of the Reserve were grazed by stock until 2010. Removal of grazing allowed the recovery and expansion of wetland vegetation, especially sedges and raupō. Grey willow seedlings emerged in the absence of grazing but the elimination of nearby female seed trees and a regular weed surveillance programme has kept them in check.
Living Water provided initial funding for habitat enhancement, and in 2018 funding was secured from the One Billion Trees Prgramme. Between 2018 and 2021, 41,000 trees have been planted across eight hectares of the wetland. Watch the video here.
DOC will continue weed managment of the reserve.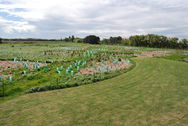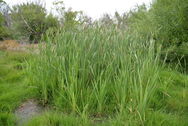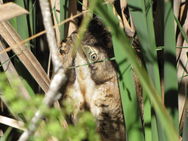 Animal pest control
To complement the weed control and wetland planting, in late 2019 the Waihora Ellesmere Trust started an animal pest control programme run by volunteers. The Trust installed 32 traps around a large part of the wetland. Animal pests caught include stoats (Mustela erminea), weasels (Mustela nivalis vulgaris), ferrets (Mustela furo), possums (Trichosurus vulpecula), hedgehogs (Erinaceus europaeus occidentalis), rats (Rattus  spp.) and mice (Mus musculus). Trap catch data is uploaded to Trap.nz
Community involvement
Planting at the Reserve began in spring 2015 with a Te Ara Kākāriki led community planting day. Over the following four years Te Ara Kākāriki ran Kids Discovery Plant-out days with Lincoln, Springston and Leeston Primary Schools. With the Ararira River close by and easy access to the wetland and lake, the Reserve has became an outdoor classroom for local schools. The initial planting of 5000 natives resulted in about one hectare of new lake margin shrubland and forest.
Recreational use and facilities
Yarrs Flat had for decades been a popular place to gain access to the lake for game bird hunting. Bird watching and walking were also popular activities.
Good road access to the wetland unfortunately resulted in some off-road vehicle drivers straying beyond the formed tracks and causing damage to the wet soils and wetland vegetation.
DOC created an all-weather access track to a carpark and grassed area and restricted vehicle movements through the installation of vehicle bollards and planting.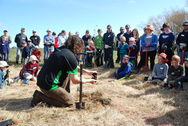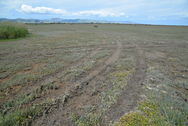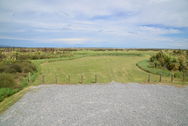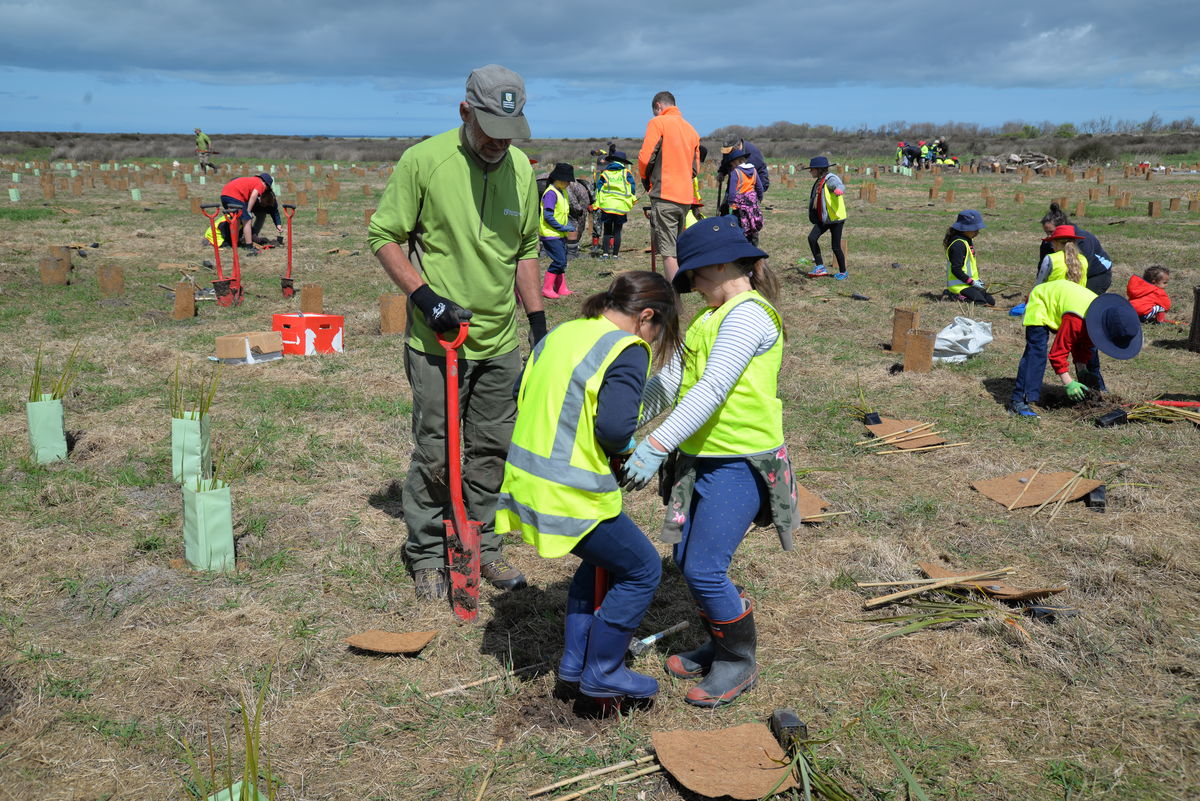 What did Living Water learn from this project?
As more than 90% of New Zealand's wetlands have been drained and modified, protection and enhancement of those that remain is crucial for biodiversity and sustainable farming. As a key wetland with significant natural values remaining that was used for grazing stock, investment in Yarrs Flat in the early stages of Living Water, this project was a great choice for biodiversity outcomes.
Taking effective action requires a plan so the ecological assessment at the beginning allowed for the identification of the most significant threats and allowed Living Water to prioritise funding and effort.
The health of the lakeshore wetland at Yarrs Flat is dependent to a large extent on the health of the Ararira catchment. Living Water's investment at the Reserve has been complemented by its catchment water network re-design project that aims to transform the way in which the drainage network is valued and managed.
As Living Water is a fixed term partnership, it was important that the gains were maintained in the long term through follow-up DOC, community and tangata whenua action. That long term commitment to managing the Reserve is steadily falling into place.
Who could use this information? 
Landowners, District and Regional Councils, Land Managers, community groups.
Links to other resources
Video about the Yarrs Flat wetland forest restoration project
Waihora Ellesmere Trust – Yarrs Flat Predator Free Project
Trap NZ – a free service used throughout New Zealand for recording trap, bait, monitoring and biodiversity outcome data