Lake Ruatuna: A demonstration site
About the project
In 2018 Living Water decided to focus most of its remaining efforts at the Waikato Peat Lakes on Lake Ruatuna in order to achieve more impact. Lake Ruatuna is crown-owned and nestled in green farmland. The aim is to transform Lake Ruatuna into a demonstration site with tangible restoration outcomes, working with the community groups and stakeholders already invovled, including:
Ngāti Apakura, mana whenua of Ruatuna, have been working alongside Living Water since the beginning of the partnership (2013) to ensure the direction of work aligns with Mātauranga Māori
Good to Grow: is a partnership between DOC and Corrections to rehabilitate offenders. Ruatuna was one of Good to Grow's first adopted sites, where community workers have been involved with planting, thinning established plantings, fencing, weed control, painting, tree works, and upgrading tracks.
Working with landowners surrounding the lake to implement on-farm mitigations to reduce sediment entering the waterways and lake.
Waipā District Council (WDC) supports the work of the partnership and they look after the amenity block and surrounds.
Local schools including Melville Intermediate, Ōhaupō Primary School and Te Awamutu College have had multiple excursions to the lake for education, planting and restoration work, read more here
Ōhaupō Community Association, read the story here
Ruatuna Users Group and Community Trappers are carrying out predator control, pest plant removal and early native planting. Read about the project here.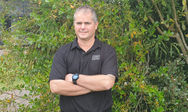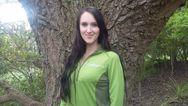 Benefits
Creating lasting change through community buy-in and action and accelerating restoration.
Lake Ruatuna is an example of how iwi, community, and agency collaboration can lead to restored peat lake environments. This is occurring at other peat lake sites around the Waikato as well which will see the restoration of these unique peat lakes at catchments and landscape scale.
Creating a space for learning about nature, restoration approaches and traditional use of native plants.
Progress
Plans developed with Ngāti Apakura for a Pā Harakeke/Rongoā garden and nature education trail. In November 2020, 35 flax plants from 11 different species were planted with a focus on varieties used for weaving.
Waipā District Council acquired an additional 30m esplanade reserve strip beyond the pre-existing margin for ongoing preservation and restoration of the lake - and it's now fully planted with native vegetation.