Waikato Lake Edge Sediment Traps Trial
What is a sediment trap?
Sediment traps are simple, low-cost excavations in a waterway (stream, drain or watercourse) that capture and reduce the downstream movement of sand and silt. Widening and/or deepening the waterway reduces water velocity, causing particles held in suspension to drop to the stream bed.
What was the purpose of the Living Water trial of sediment traps?
Living Water is trialling sediment traps at a number of sites in catchments around New Zealand where sediment has been identified as a factor impacting water quality. When sediment (sand and silt) gets into waterways it can do significant damage to the waterway ecosystem. By covering the stream bed, it destroys habitat and food sources for aquatic invertebrates, which are a critical food source for fish. Fish gills can also become clogged with sediment. Without the invertebrates to feed on, the fish either relocate to other waterways (if they can) or die. Sediment traps were installed at Lakes Ruatuna and Rotomānuka in Waikato in 2016 to test whether they can reduce sediment entering the lakes. The sediment traps constructed at these two Waikato Peat Lakes are at the lake edge, intercepting feeder drains before they enter the Lakes.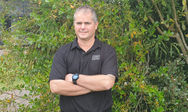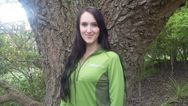 Who could use a sediment trap?
Farmers and landowners, regional and district councils, catchment groups, river care groups, community groups, and iwi.
How does a sediment trap work?
A sediment trap is an excavated trench lowering the bed of a waterway. The size is dependent upon water flow; the faster the water, the bigger the trap required, as small sediment particles can travel a long way in fast flowing water. Sediment traps are usually kept shallow, to prevent bank collapse (which makes sedimentation much worse), and narrow to fit within the existing waterway channel, so farmers and landowners don't need to spend time and money modifying it.
What did Living Water learn from trialling sediment traps?
Early monitoring showed the sediment traps removed some suspended solids and total phosphorous. There were also promising signs that some forms of nitrogen were being reduced as well. Assessment of the monitoring data has shown the sediment traps did not continue to achieve good results and the design may not be fit for purpose in this location.
In some of the traps, some issues have been identified. Water flows in the traps are often too quick for sediment to drop and nutrients to be absorbed, while at other times the water inflow is too small or non-existent so the water heats and stagnates. The traps have provided ideal conditions for the rapid establishment of Water Primrose (Ludwigia) which outcompetes other plants and can restrict floodwater during heavy rainfall.
To address these issues, planting has occurred inside the traps. Water-based plants like Kuta (Eleocharis sphacelate) and Kāpūngāwhā (Schoenoplectus tabernaemontani) were used. These will slow the water flow and sediment will gather around the roots of plants, which will also take up some of the nutrients to grow. These plants can help oxygenate the water and exclude Water Primrose (Ludwigia). Carex and Coprosma have been planted around the edges to shade the water.
Sediment traps do require maintenance. As sediment builds up along the bottom of the trap it may be necessary to clean it out to ensure the traps continue to work properly. Sediment removed from streambeds can be used around farms to level out hollows.
Where is more information available about sediment traps?
Carex (Canterbury Waterway Rehabilitation Experiment) have partnered with Living Water to test tools to improve waterway health in the Ararira catchment. One of those tools is sediment traps.
News updates
Pics of further sediment traps installed May 2018 here
Planting inside the sediment traps in May 2020