Sediment Traps Trial
About the project
Sediment can flow into waterways and lakes impacting freshwater ecosystems and aquatic life. Sediment traps are simple, low-cost excavations in a watercourse or near a waterbody that capture and reduce the downstream movement of gravel, sand, and course silt. Living Water is trialling sediment traps at Lakes Ruatuna and Rotomānuka.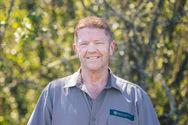 Benefits
Reduced contaminants entering the lakes
Improved habitat for aquatic life such as fish and invertebrates
Reduced need for extensive waterway clearing and therefore reduced costs
Progress
Sediment traps at Ruatuna and Rotomānuka installed in early 2016.
Monitoring results show the sediment traps are consistently removing suspended solids and total phosphorous. Traditional systems are not designed for the removal of nitrogen, but the monitoring conducted at Lake Ruatuna showed some promising results for the removal of many forms of nitrogen (up to 20% of the inputs).
The full efficiency of the system has been difficult to monitor due to flooding and large contamination events in November 2016 and January 2017.
Monitoring will continue until June 2018, after which the overall cost effectiveness of the solution will be assessed.
News updates
Pics of further sediment traps installed May 2018 here
The sediment traps built around the peat lakes are built for that purpose, to trap sediment before it goes into very special ecological areas. They're built very well, and they've been doing them a long time here in the Waikato by a guy affectionately known as 'Dave Dig Dig', which is quite appropriate because he's quite a craftsman at these tools.