Catchment Condition Survey
About the project
A Catchment Condition Survey (CCS) collects information about the condition of a catchment through the physical inspection of properties. By gathering this baseline information, decisions on what actions to take and where to achieve the best results can be identified and costed.
A Catchment Condition Survey was undertaken as part of the Mountains to Sea Project. This gave us a starting point and also provided information to inform the development of a Catchment Action Prioritisation Tool (CAPTure).
The CCS identifies key ecological issues in a catchment, determine priority areas for mitigation. They are relatively inexpensive to undertake and can be repeated to measure change over time and space.
The primary features assessed by the CCS were:
stock access to waterways
riparian vegetation type
stock access to significant natural features
land/riparian erosion
As a secondary focus, the following features were recorded during the survey if they were encountered:
instream structures
instream blockages
weed issues
threatened species presence
any relevant landowner comments
A Catchment Condition Survey was also carried out for the Okarika Pocket transformation project in Wairua, Northland.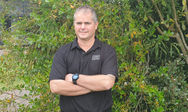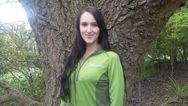 Benefits
Inexpensive and quick to deliver
Direct engagement with landowners increases awareness of environmental issues and gives context to their property being part of a wider catchment
Involves physical inspection of properties, meaning data is more detailed compared to a desktop mapping exercise
Identifies priority actions - at both property and catchment scale
Can be adjusted to target particular threats e.g. barriers to native fish passage
Easy to repeat to measure change
Progress
agreement to test Waikato Regional Council CCS template
contractor engaged
permission obtained from landowners and field survey completed
GIS data, summary map, and report provided to Living Water
CCS used to inform individual Farm Environment Plans (FEPs)
data set incorporated into development of catchment prioritisation tool CAPTure
re-survey using drone over set photo points to monitor progress as and when required