Mountains to Sea Project
In 2018 Living Water's approach to improving freshwater ecosystems in the 6000ha Pūkorokoro Miranda catchment shifted focus from working with individual Fonterra landowners and community groups to collaborating with the local community and working with motivated landowners (both Fonterra and non-Fonterra) across the catchment. An integrated catchment management approach from 'Mountains to Sea' was developed with Living Water providing tools, solutions, and funding to help landowners achieve water quality and biodiversity improvements that would collectively make a difference.
A small group of motivated landowners established the Western Firth Catchment Group Trust (WFCGT) in 2016/2017. Living Water supported the Trust and co-designed a project to create a freshwater biodiversity corridor through farmland from hilltop to the coast.
Project objectives include:
enhance the Pūkorokoro-Miranda estuarine environment including part of the 8500ha Firth of Thames RAMSAR wetland
increase ecological resilience across the whole catchment
dramatically reduce sediment run-off
To achieve these objectives, Living Water supported the project with the following:
Undertaking a Catchment Condition Survey (CCS) to provide baseline data on the current state of the catchment, recording erosion-prone land, barriers to fish passage and stream fencing
Developing and refining a geospatial catchment prioritisation tool (CAPTure). CAPTure uses spatial layers of scientific data from a variety of sources, including the CCS, to create maps showing priority areas to locate interventions to achieve freshwater improvement targets
Funding Farm Environment Plans (FEPs) for large land blocks and creating hybrid FEPs for smaller blocks (under 20ha) removing some of the complexity and costs associated with FEPs and providing more options/flexibility
Developing a Predator Free Strategy (not normally part of a standard integrated catchment management approach). This was the outcome of a survey of landowners and a community workshop, and was critical in getting owners of smaller landholdings involved in the project
Monitoring the effectiveness of the mitigations. Unfortunately, drought conditions in 2019/20 have prevented water quality sampling. Drone footage of the catchment provides a photographic record of mitigation actions e.g. silt detention dams and poplar planting on erosion-prone slopes. The Catchment Condition Survery will be repeated in 2022 to measure progress. Standard monitoring techniques e.g. residual trap catch will be applied to the Predator Control activities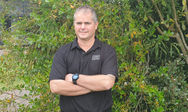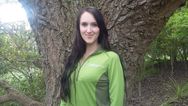 Benefits
Builds trust which is critical to engaging with community groups
Working with engaged landowners and focusing on a manageable catchment area makes it easier to use an integrated approach that could be scaled across a wider area
Science-based decision making gives assurance to landowners and potential funders that projects are worth it
Using the Catchment Condition Survey, Catchment Prioritisation Tool (CAPture), development of Farm Environment Plans, and Predator Free Strategy, is an engaging, credible, practical, and rational catchment management approach that can be adapted to achieve a variety of environmental outcomes in any size landscape making it 'shovel ready' to apply at scale
Legal structures e.g. charitable trust status, deed of grant, provides assurance to funders and partners that the projects and funds are well managed
Fonterra has shown great leadership by agreeing to Living Water funds being used to support all projects in the catchment (including non Fonterra farms), inspiring others to work toward the collective good