Predator control strategy
What is the challenge?
Improving biodiversity and water quality at a catchment scale involves as many landowners as possible. While farmers within the Pukorokoro-Miranda catchment could use Farm Environment Plans (FEP) to initiate on-farm actions to improve environmental outcomes, owners of smaller lifestyle blocks aren't engaged through FEPs. That's a problem in this catchment because many of the smaller blocks occupy the steep upper catchment at the headwaters of streams, which can be susceptible to erosion and a source of sediment in waterways. Some blocks also run small numbers of livestock. A hybrid, scaled-down FEP was a solution for some small block owners, but there remained some landowners who were not engaged with the project and needed to be engaged if catchment-scale water quality and biodiversity improvements were to be realised.
What is the project?
Living Water identified predator control projects as the way to engage with landowners.
Living Water and the Western Firth Catchment Group Trust (WFCGT) were working together to plant waterways and create biodiversity corridors in the Miranda Stream Catchment and agreed that predator control was needed to optimise this work.
In 2019 Living Water commissioned a survey to gauge landowner's appetite for predator control - and whether they preferred to do it themselves or use a contractor. The findings showed there was already a broad understanding of the damage possums, rats and mustelids (stoats, ferrets and weasels) have on birds and crops, and overwhelming support for their control. The findings indicated predator control would be an effective way to engage with landowners who might not be as interested in other environmental improvement activities. It could build trust and credibility for activities such as fencing waterways and retiring steep land in the future.
What was done?
A community workshop held in a woolshed in late 2019 was attended by about 100 landowners. It featured predator control experts (including trap suppliers, Waikato Regional Council, DOC, and a neighbouring catchment group). Presentations were given by other organisations such as the WFCGT, Te Whangai Trust and Million Metres Streams, to increase understanding of environmental initiatives in the area and provide context.
After the workshop, trapping contractors assisted landowners with predator control on their properties with 335 possum traps (including Good Nature, Trapinator, DOC 200 and AT 220) deployed across most properties in the catchment. T-rex Rap traps were rolled out across properties that were reporting high rat numbers. After 8 months operation a possum control monitor was undertaken. Despite anecdotes from landowners believing their ability to grow fruit and vegetables was proof of the success of the pest control, the monitoring suggested there were still moderate possum numbers present. A decision was made to ramp up efforts by deploying NZ Auto Traps AT220's which to date appear to have increased kill rates on possums as well as killing rats. Living Water and the WFCGT joined forces to invest in the rollout of these traps. Maintenance and monitoring of the traps determined the ATT220's were delivering the highest level of possum control. Living Water and the WFCGT will continue to monitor the catch rates and adapt the approach if required.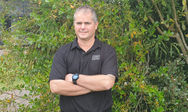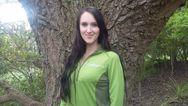 Communities are saving our biodiversity
What has been achieved?
The concept of being 'predator free' appears to have attracted and motivated members of the community who otherwise have not been interested in undertaking environmental activities.
The workshop was a good way to meet a lot of the landowners, in particular lifestyle block owners. While talking to people about pest control, Living Water talked to landowners about what they were doing on their properties and where the opportunities existed to work with them on other activities such as stock-exclusion fencing and retiring steep land from grazing.
The survey provided insight into how the work should be carried out, with some landowners to undertake control work themselves, others using a contractor to do the work, or a bit of both.
This project has increased understanding of environmental issues, establishing a common purpose and creating community cohesion that will accelerate biodiversity outcomes in the catchment.
What has Living Water learnt?
People are critical to improving water quality and biodiversity. Improving water quality and biodiversity involves changing people's mindsets as much as how they farm, and successful change requires every landowner in a catchment working together in partnership with iwi, councils, and government. The most important aspect of the change process is engaging with landowners and people. It is critical to find common ground and identify shared goals to get people to work together. Once people successfully collaborate on one environmental project, in this instance predator control, it becomes much easier to engage with those same people on other environmental activities. Collaborative freshwater and biodiversity work should be designed as people change processes, and be mana enhancing for the participants.
Individual on-farm interventions won't improve freshwater quality, control predators and restore waterway ecological, recreational and cultural health without changes being made across an entire catchment. Catchment interventions are more efficient (time, energy, resources), enable cost sharing and ensure the right tool in the right place for the right purpose.