Predator Control Strategy
About the project
To improve biodiversity and water quality at a catchment scale, it is necessary to involve as many landowners as possible. As part of the Mountains to Sea (M2S) project, Farm Environment Plans (FEP) were used to initiate on-farm actions to improve environmental outcomes in the Pūkorokoro Miranda catchment. However, it became clear that to get owners of smaller blocks engaged, other approaches were needed. Many of the smaller blocks occupy the steep upper catchment at the headwaters of streams, which can be susceptible to erosion and a source of sediment in waterways. Some blocks also run small numbers of livestock.
A hybrid, scaled-down FEP was a solution for some small block owners, but there remained some landowners who were not engaged with the project and needed to be engaged if catchment-scale water quality and biodiversity improvements were to be realised.
Living Water and the Western Firth Catchment Group Trust (WFCGT) were working together to plant waterways and create biodiversity corridors in the Miranda Stream Catchment and agreed that predator control was needed to optimise this work. In early 2019, Better Biosecurity Solutions Ltd was contracted to survey landowners to determine what predator control was being undertaken, where and to establish the level of interest in a co-ordinated approach to creating a predator-free catchment.
Findings showed overwhelming support for the predator-free concept which may provide an opportunity to engage with more landowners about other on-farm mitigations that could be done to improve environmental outcomes. The concept of being 'predator free' appears to have attracted and motivated members of the community who otherwise have not been interested in undertaking environmental actions or activities. It has also provided a practical way for them to contribute to the bigger picture. This project has generated an increased understanding of and responsibility for environmental issues, establishing a common purpose and creating community cohesion that will accelerate biodiversity outcomes in the catchment.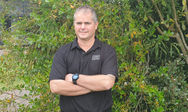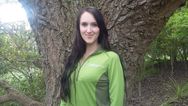 Benefits
Overwhelming support for the predator-free concept
Provided the opportunity to engage with a larger number of landowners
Helped build credibility and trust for other targeted activities in the future like stock-exclusion fencing and the retirement of steep land from grazing
Gave insight into how the work should be carried out e.g. landowners to undertake control work themselves, use a contractor to do the control work, or a bit of both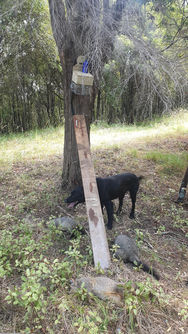 Progress
A survey of 100 landowners was carried out using different survey methods depending on their property size Medium/large landowners received a project outline and were able to complete the survey by phone or in person, achieving a 98% response rate. Smaller landowners received a project outline and a written questionnaire to return, achieving a 26% response rate.
this identified high-level support for the predator-free concept
a community workshop was held in late-2019, attended by around 100 people (watch the video)
trapping contractors have assisted landowners with predator control on their properties with 335 possum traps (including Good Nature, Trapinator, DOC 200 and AT 220) deployed across most properties in the catchment
new trapping sites across the catchment have been established
kill numbers recorded by landowners and the contract trapper
What's next
382 rat traps (including Good Nature and T-rex traps) and tracking tunnels to be deployed in selected areas prior to and during bird breeding season
Living Water and WFCGT will continue to fund maintenance of this predator control plan