Okarika Pocket Transformation
About the Project
The Okarika Pocket is a sub-catchment of the Wairua River catchment and includes both the Otakairangi and Wairua River wildlife management reserves. Surrounded by dairy farms and modified by drainage, these two wetlands are by far the largest remaining in the Hikurangi Flood Plain. Both contain unique habitat types now rare in Northland.
Together these reserves make the Okarika Pocket the ideal place to observe and measure changes in water quality resulting from freshwater biodiversity improvement projects and changes to farm management practices.
Early in this project, Living Water conducted a catchment condition survey to obtain baseline information, and with the help of Ngā Kaitiaki O Ngā Wai Māori and Northland Regional Council, determined where in the Okarika Pocket to concentrate our efforts.
Our focus is on 17 dairy farms, and we are partnering with landowners to complete Farm Environment Plans. The plans will identify priority sites on their farms, and we will co-design projects with them to meet agreed freshwater outcomes.
On-farm projects will be implemented and monitored, then case studies and costings shared with others to accelerate the uptake of solutions across the Wairua River catchment and Northland.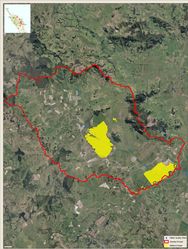 Benefits
Demonstrated use of a catchment scale assessment and prioritisation approach to decide on and test ecosystem restoration techniques and water management tools that can potentially be scaled up and implemented throughout the catchment
Reduction in sediment loads entering Wairua River, Wairoa River and ultimately the Kaipara Harbour through improved riparian management
Restored and Improved freshwater by bringing nature back into the agricultural landscape
PROGRESS
Baseline ecological value assessments and monitoring plan completed 2014-2016
Ongoing water quality sampling at flood scheme pump stations began mid- 2016
Catchment condition survey completed February 2018
Farm Environment Plans for Fonterra farmers began in 2017, fifteen will be completed by June 2019
8,000 metres of fencing and 20,000 native plants in the ground by June 2019
Water quality monitoring stations installed in Otakairangi Wetland in 2018 to record water quality changes resulting from implementation of on-farm projects identified in FEPs
Flow gauging to assess stream flows in Otakairangi Stream and assist in the design of on-farm sediment mitigation measures is underway
Two on-farm silt detention dams installed and monitoring of their effectiveness underway
News updates
While we will not have a definitive answer for a number of years, early water samples indicate that things seem to be improving in the area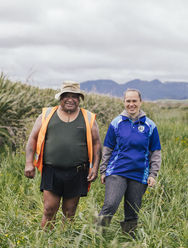 It's an important dynamic to the mahi we do. Living Water and DOC, the partnership with Fonterra; they fit the picture that we're in. Supporting our tuna and our habitats, that's their line of mahi, and Fonterra – we're in a farmland, where most of Fonterra's stakeholders are, surrounded by milking cows. It's important for us to have them on our team.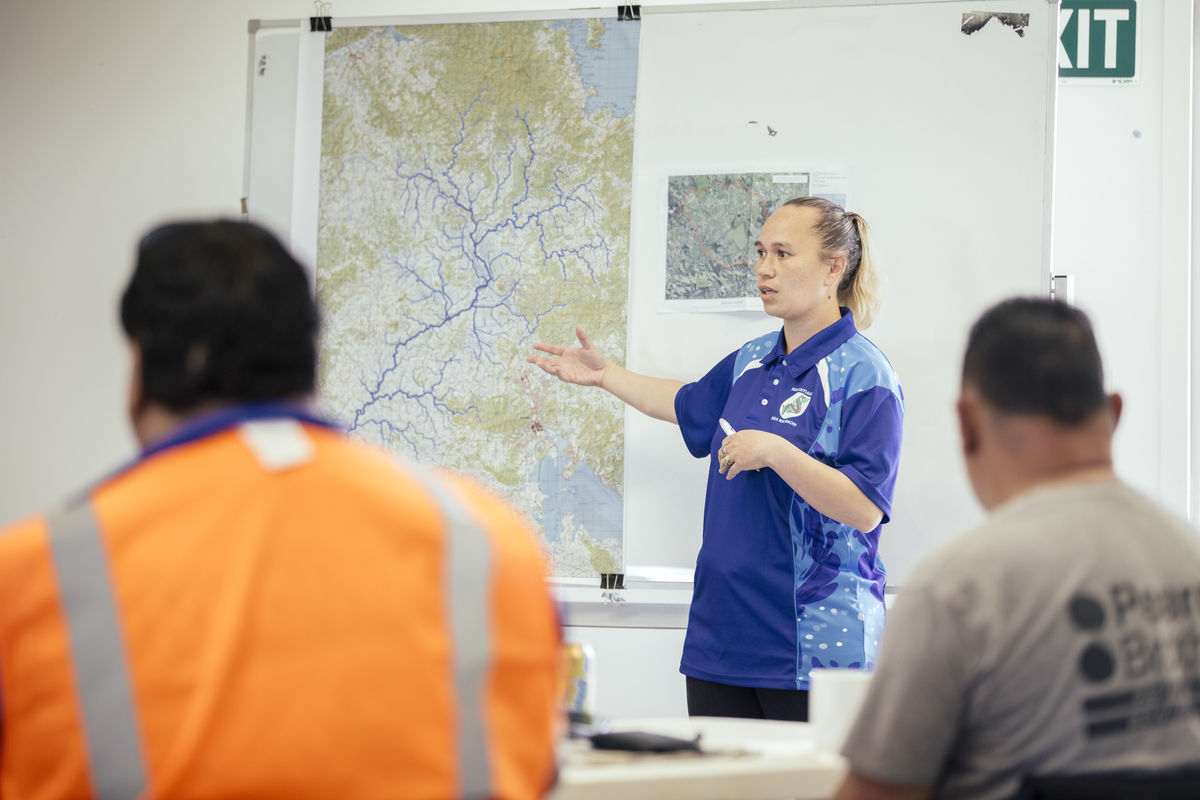 Concept Development
Completed July 2017
Project Planning
Completed December 2017
Project Implementation
Started in 2018 and end mid 2023
What's Next
FEPs for the remaining two farms will be completed by the end of 2019.
Agreed on-farm sediment reduction projects including fencing and planting of riparian areas and wetlands will be completed during the 2019 autumn fencing and planting season.
MSc student Callum Douglas has been studying the impacts of changes to the hydrology of Otakairangi Wetland. His thesis is being reviewed and will be released in mid-2019. His findings will be used to devise solutions to greatly reduce the impacts of nutrients and sediment from adjoining farms, on the ecology of this significant wetland.