Okarika Pocket Transformation
About the Project
Living Water is partnering with landowners and Ngā Kaitiaki O Ngā Wai Māori to complete Farm Environment Plans on all 17 Fonterra and non-Fonterra farms in the Okarika sub-catchment. These plans will help landowners and experts identify and co-design priority projects that improve agreed freshwater outcomes. Priority projects will be implemented and monitored, then case studies and costings shared with others to accelerate the uptake of solutions across the Wairua River catchment and Northland.
Benefits
Reduction in sediment loads entering Wairua River, Wairoa River and ultimately the Kaipara Harbour
Improved freshwater ecosystems
Greater lowland ecological resilience
Demonstrated use of different restoration and water management tools that could potentially be scaled up and implemented throughout the catchment
PROGRESS
Project concept has been approved and the development of Farm Environment Plans is underway
Project planning meetings have been held involving landowners, mana whenua, and farming and environmental specialists
Baseline assessments and monitoring plan completed
Monthly water quallity monitoring is underway
Catchment condition survey is completed
Farm Environment Plans for Fonterra farmers are underway
Some project sites agreed with landowners and actions to fence and plant riparian areas, wetlands and seepages underway.
News updates
A lot of the catchment condition survey was done on e-mountain bikes - best way to get around!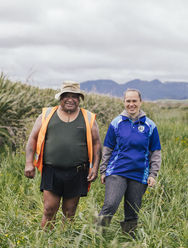 It's an important dynamic to the mahi we do. Living Water and DOC, the partnership with Fonterra; they fit the picture that we're in. Supporting our tuna and our habitats, that's their line of mahi, and Fonterra – we're in a farmland, where most of Fonterra's stakeholders are, surrounded by milking cows. It's important for us to have them on our team.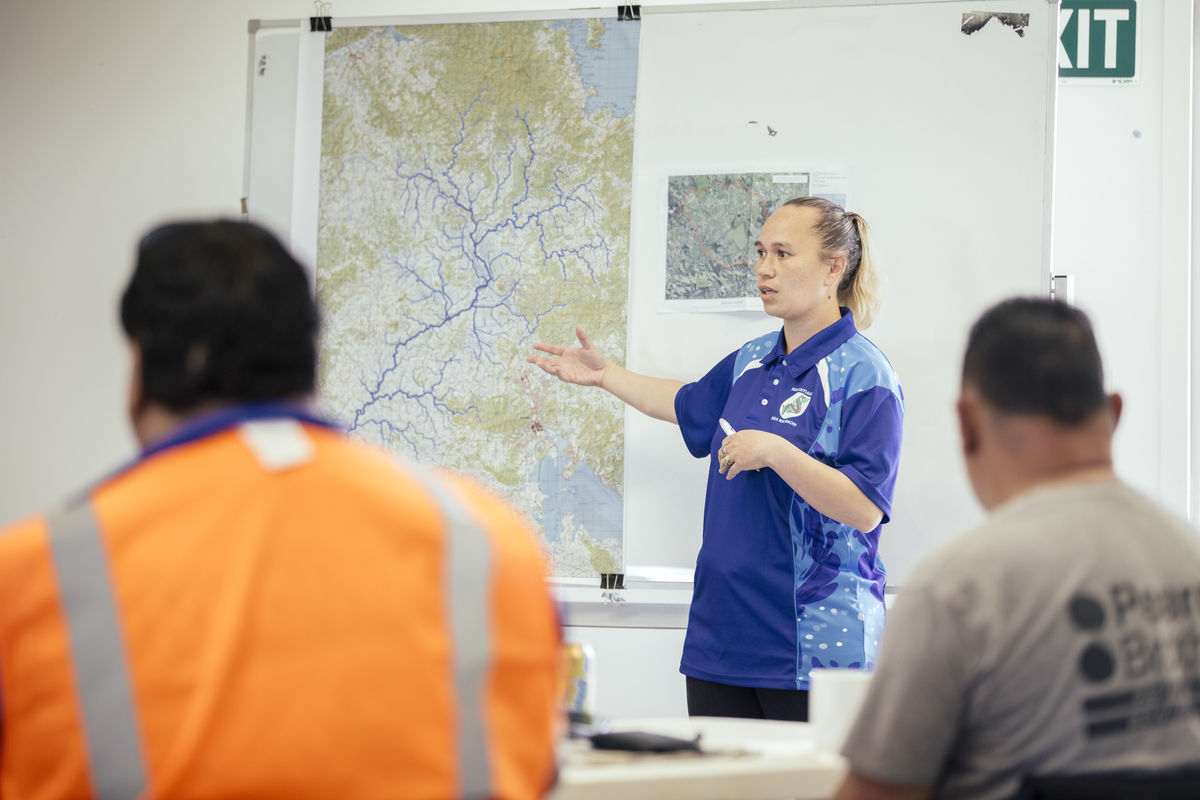 Concept Development
Completed July 2017
Project Planning
Completed December 2017
Project Implementation
Started in 2018 and end mid 2023
What's Next
6 Farm Environment Plans to be completed and further sediment reduction activity sites agreed
Continue monitoring
Implement on-farm projects identified through Farm Environment Plans