Lower Waituna Creek Transformation Project
About the project
Waituna Creek was once described as "tortuously meandering" as it wove in and out of wetlands on its way to Waituna Lagoon. But the last 100 years of agricultural development has seen extensive straightening and deepening of the creek and it is now only a third of its original length.
The Lower Waituna Creek transformation project is a multi-phase restoration project that aims to increase the ecological resilience of Waituna Creek while also meeting the community aspirations to sustain productive agriculture and to provide recreational and cultural opportunities.
The Waituna Creek project began as a partnership between Living Water and the Department of Conservation's Arawai-Kakariki programme but has now been adopted as a workstream within the wider Whakamana Te Waituna programme.
Phase one of Waituna Creek transformation focused on improving habitat for fish by creating flow variability with logs and bundles of manuka, greater connection to an artificial flood plain by benching or creating a two-stage channel and extensive riparian planting to create shade and habitat for insects that provide food for fish.
Phase Two of Waituna Creek transformation is currently being planned with input from the Waituna community. We are looking to build on the habitat creation concepts of phase one as well as exploring ideas for nutrient and sediment management, and opportunities for recreation and enhancing cultural values.
Benefits
This project is demonstrating the use of different restoration and water management concepts that could potentially be scaled up and implemented throughout the catchment. It is also a highly collaborative project involving Iwi, councils, farmers and anyone else who would like to be involved.
Increases fish habitat, fish diversity and abundance without effecting drainage
Improved riparian and terrestrial habitat and biodiversity
Supports iwi aspirations for the creek
Progress
Phase one completed, including:
Concept planning completed in 2016
Hydraulic assessments and detailed planning and design completed end of 2017
Construction, including installing instream habitat structures, bank re-profiling, and plantings completed March 2018, read more here
Fish and habitat monitoring completed March 2018 and March 2019, video and story here
Phase 2 concept planning underway as part of Whakamana te Waituna through 2018
Phase Two, underway, this includes:
Workshops and survey with the community to get their ideas on our Phase 2 concepts
Maintain existing plantings, expand native plantings in the riparian and instream zones, and control weeds
Final report from Cawthron on success of instream habitat structures
News updates
Kokopu moved downstream in Feb 2018 due to extreme drought - vlog here
Native fish respond positively to installation of instream habitat structures - Southland Express story
Giant kōkopu found in lower Waituna Creek for the first time in seven years of surveying - stuff.co.nz article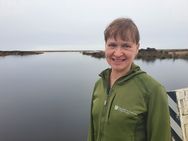 Phase 1 Installation
Completed March 2018
Phase 2 Design and Installation
Due to be completed by the middle of 2022
Waituna Creek Planting Progress

WHAT'S NEXT
Ongoing annual monitoring of fish populations
Multi-stakeholder review of phase 1
Co-design of phase 2
Assess feasibility of projects such as reconnecting oxbows and meanders to the creek
Implementation of phase 2
Waituna Creek Transformation Timelapse