Waituna Catchment Nutrient Reduction Project
About the project
Waituna Lagoon is a highly valued cultural and ecological coastal lake that is at risk of contamination (sediment and nutrients) from land use practices within the catchment.
In 2014 a technical advisory group recommended that the nutrient load needs to be reduced by 50 percent to ensure the long-term ecological health of the lagoon. There are now several organisations, including Living Water, working towards a solution for the lagoon as part of the Whakamana te Waituna Project.
One of the over-arching objectives of the project is to reduce the rate of sediment and nutrients originating from on-farm and off-farm activities. Living Water is contributing by:
Supporting all Fonterra farmers in the catchment to develop Farm Environment Plans by 2020.
Ensure the right tools will be used in the right place to solve the relevant problem. To do this we have contracted Aqualinc, Boffa Miskell, GHD and The Agribusiness Group to work together to review all the existing science in the catchment, including our peak run off control structure trial, and identify a suite of on-farm and off-farm options to reduce contaminants entering the lagoon.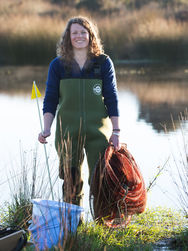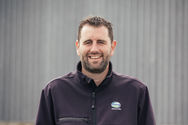 Benefits
Tangible options to better understand what the problems are and the potential catchment-scale actions needed to resolve them
Robust data that allows the Whakamana te Waituna Trust partners to discuss the situation and potential solutions with the community so that collectively, informed decisions can be made on where and what to do to achieve the biggest impact for the health of the lagoon
Progress
22 of 47 Farm Environment Plans completed
Draft report that models options for reducing contaminants and the indicative costs completed July 2019
What's next?
The report will be finalised by late November 2019
After the report is finalised, we will work with the community to decide which option to pursue