QEII National Trust Partnership
About the project
In March 2016 Living Water signed an agreement with the Queen Elizabeth II National Trust (QEII) to formalise a collaborative partnership aimed at helping farmers and landowners legally protect areas of natural and cultural heritage. Through this agreement we contribute funding towards covenanting costs and QEII to help identify and secure priority land areas for protection. This partnership is at the heart of what Living Water is about – making connections and working to accelerate environmental sustainability actions on farm.
BENEFITS
Potential to accelerate protection of significant natural areas
PROGRESS
The project was trialled in Northland with a total of three landowners covenanting 15.5 hectares of forest remnants between 2016 and 2018.
No further sites for QEII protection in Living Water catchments were identified through the project period. Reasons include identifying suitable sites that meet QEII criteria and a lack of landowner interest.
As work progresses at sites over the remaining years of the Living Water partnership, a range of mechanisms for legal protection may become more of a focus as land owners looks for suitable options to legally protect areas that don't meet the current criteria under QEII.
Formal partnership ended June 2018 but Living Water and the QEII Trust continue to work together informally.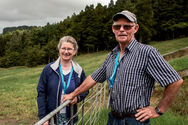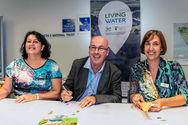 Concept Development
Completed in 2016
Project Implementation
Started in mid-2016, finished June 2018