Powell's Road Waterway Enhancement
About the project
The Powell's Road waterway enhancement project is a trial to evaluate and demonstrate new ways of sustainably managing a Selwyn District Council "classified drain" – with the end goal of restoring habitat and water quality for freshwater biodiversity and mahinga kai while maintaining the waterway's drainage function.
This roadside waterway was originally dug in the 1860's to drain swamp for farming. Prior to human settlement, much of the land in this area was swamp forest dominated by kahikatea and matai. Numerous waterways, arising as springs within the swamp, followed irregular meandering courses through the swamp to Te Waihora/Lake Ellesmere. Although the swamp forest has long gone, the spring water, now channelled in artificial courses, still supports fish and invertebrate life and its quality has a critical bearing on the health of the lake.
The Council now maintains this waterway as part of a large network of similar waterways or drains with funding (rates) collected from local landowners. The waterways lack shade which allows aquatic weeds to flourish and choke the waterways and trap sediment. Water weeds and sediment are routinely removed using diggers. The mechanical clearance combined with sediment run-off from adjoining farms and eroding banks and nutrients and contaminants from farms and urban areas have an adverse effect on waterway and lake health.
Sections of the waterway have clean gravels making ideal habitat for native freshwater species such as tuna/eels, inanga/whitebait, koura/freshwater crayfish and some invertebrates. The gravels are also favoured by brown trout for spawning.
Living Water is working with others to enhance a 500m section of this waterway by stabilising banks through re-battering, planting eco-sourced natives to provide habitat and shade out unwanted aquatic weeds and creating micro-habitats for freshwater species with the use of rock, wood and gravel-filled biodegrable bags. Importantly, we're evaluating a range of restoration 'tools' and techniques to identify effective and efficient means of improving freshwater habitat and drainage performance. This will then allow us to determine costs for scaling up to other equivalent waterways.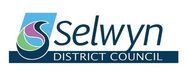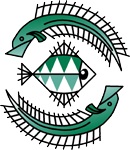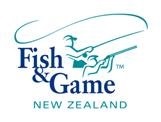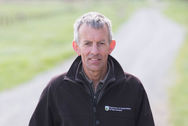 Benefits
Improved habitat for freshwater species
A reduction in aquatic weeds and mechanical clearance
An example for Selwyn District Council to evaluate
A demonstration site which complies with the Environment Canterbury Code of Practice for drain management
Progress highly visible to surrounding landowners and local community
Scalable results
Progress
A baseline survey of water quality and flow, habitat, fish and invertebrates in 2017
Restoration of the first 140m section of waterway in November 2017. Weeds were removed from banks, the roadside bank was re-shaped, in-stream features and plants were installed and the banks were re-planted with native trees and shrubs
Aquatic weeds were periodically removed by hand
Banks were seeded with low growing grass to reduce erosion
Springston Primary School became involved in 2018 – students learned about the waterway's values and heard about waterway restoration from experts. They researched, designed, implemented a 50m trial and shared their ideas with others
In 2018 the remaining 360m section was re-battered and planted
Monitoring of the trial continues
News updates