Catchment Action Prioritisation Tool (CAPTure)
About the project
As part of the Mountains to Sea Project, Living Water identified the need for robust scientific data that was accessible and could help community groups and landowners make decisions about what mitigations to use and where, to improve water quality within a catchment.
CAPTure is a spatial GIS-based model that brings together scientific data from a range of sources including a catchment condition survey (CCS), land-use maps, and soil maps, making it is easier for landowners to understand, visualise and make decisions about the best water quality mitigations to implement.
Key elements of CAPTure include:
Threat layers: steady-state layers based on model data showing where contaminants from the land (nutrients and sediment) come from in the catchment
Mitigation layers: based on a catchment defined suite of mitigations, showing where specific mitigations can work in the catchment
Reduction and cost outputs: show where the greatest reductions in threats can be achieved and how much the mitigations are likely to cost
The pilot of CAPTure involved working with local landowners and practitioners to ensure the model accurately reflected the topography and environmental situation, and that outputs were practical and achievable.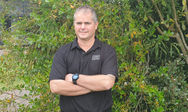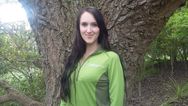 Benefits
Help landowners understand how their land contributes to water quality in the catchment and work collectively towards catchment water quality goals
Contributes to identifying actions within farm environment plans (FEP)
Location-specific tools provide a valuable layer of data and build essential relationships with landowners
Can be used as a stand-alone tool to achieve some environmental gains, we used it within our Mountains to Sea Project as part of a package of tools including a Catchment Condition Survey and Farm Environment Plans to reduce costs and timeframes for achieving outcomes
Making scientific data accessible and easy to understand encourages greater involvement and can support funding applications
Progress
Stage 1 modelling completed by Streamlined Environmental working with Landsystems Ltd
Used within our Mountains to Sea Project to prioritise actions for improving water quality within farm environment plans
Final report on the CAPTure tool development produced
CAPTure Supporting Documents