Bringing more life to rural drains in the Ararira/LII catchment
A transformation of New Zealand's agricultural waterways from functional drains to healthy waterways that support rich ecology and biodiversity is taking shape in the Selwyn District.
And it could be a game-changer according to Sarah Yarrow, National Manager of Living Water.
"For over 100 years drainage in Canterbury, and across much of New Zealand's lowlands, has been achieved by carving straight, steep sided drains through the plains, damaging the natural water flow and freshwater habitats in the process", says Yarrow. "We now know that streams with well-shaped and planted slopes, with a series of pools, runs and riffles support freshwater species and are just as capable of draining away excess water as mechanically cleared drains. They can even support surrounding farms by reducing the contaminants flowing downstream into Te Waihora / Lake Ellesmere."
Living Water has learnt a lot as a result of trials in drains and waterways within the Selwyn District's Ararira/LII River catchment and elsewhere. The University of Canterbury has also completed significant work over a decade to understand how waterways function on the plains and how to bring back some of the natural qualities to these important habitats. Armed with this information Living Water, together as Fonterra and DoC, approached Selwyn District Council (SDC) and Te Taumutu Rūnanga with a proposed Memorandum of Understanding (MoU) to work together on redesigning the LII/Ararira Drainage District. We want to combine our small scale trials with other mitigations, such as strategic land use change, retention ponds and other ideas from around the world to create a plan that supports ecological, cultural and drainage values across a whole catchment.. The MoU was signed on 16 October 2020 with the work of DOC, Fonterra, Taumutu, SDC, ECAN and Drainage Committee officials beginning in January 2021.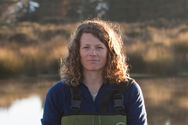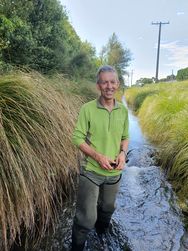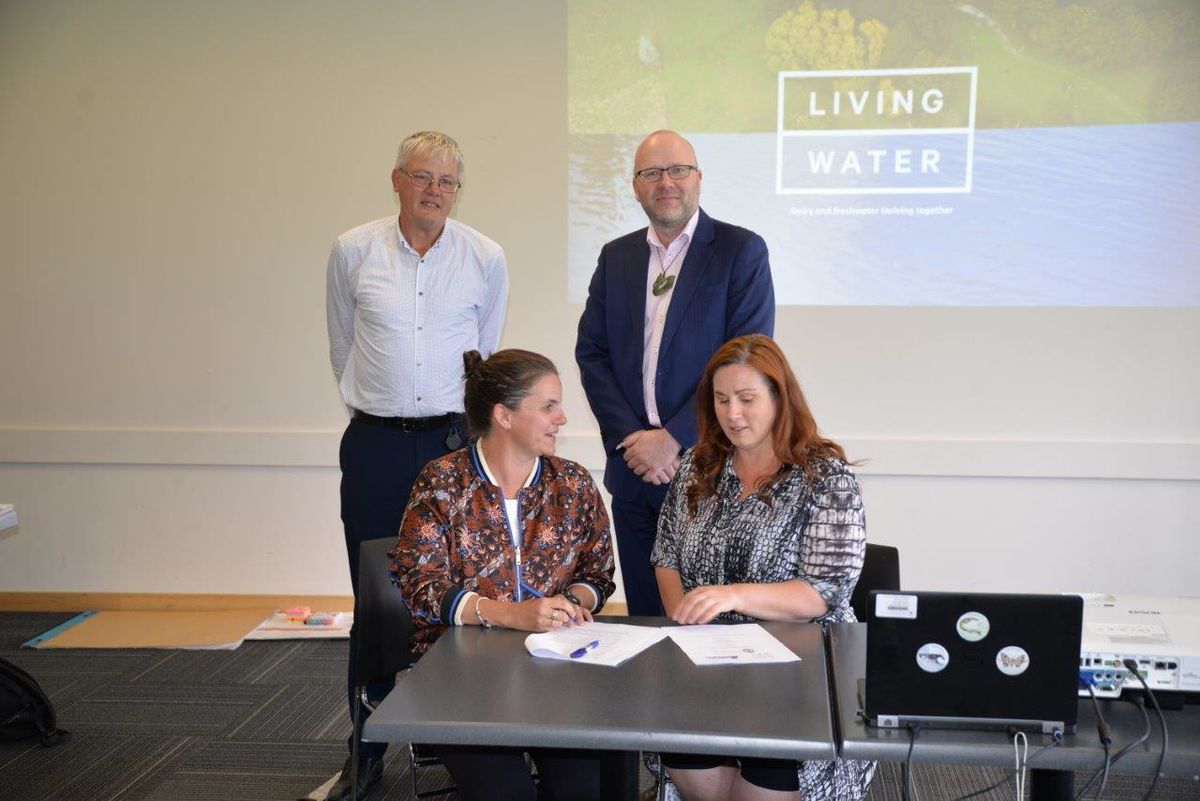 The MoU is the culmination of many years of work by Living Water from trialling methods to improve freshwater quality in the Ararira/LII River catchment and on Fonterra dairy farms since 2013. Living Water has worked closely with both the SDC and Te Taumutu Rūnanga on projects within the drains and streams that flow into Te Waihora / Lake Ellesmere. Trials of small-scale interventions including sediment traps, shading to reduce weed growth, bank reshaping, two-stage channels and enhancing in-stream habitat, has shown the potential for taking a catchment-wide approach to transforming drains into healthy waterways.
There are a lot of drains in the catchment, with 76kms of council drains and approximately 75km of private drains. These drains are the result of converting vast areas of wetland into pasture by digging channels and laying networks of subsurface and surface drains which began in the late 19th century to convert wetland into land suitable for agricultural uses. By the 1960s a network of drains had been completed and most of the wetlands removed.
These drains are straight with steep edges and may appear to have little ecological value, however they are deceptive. As these drains were created to remove wetlands, they are some of the only remaining habitats for indigenous freshwater species in Canterbury.
After heavy rainfall these drains can become clogged with sediment and in summertime weeds clog the channel. Traditionally the weed and sediment was removed with mechanical diggers that further degraded water quality and destroyed habitats for native fish and invertebrates. Living Water has trialled sediment traps as well as increasing the flood capacity of drains by battering back the banks and planting them with native vegetation that shades the channel and stops the growth of aquatic weeds. Small-scale interventions, such as sediment traps and bank re-shaping, provide proof that alternatives work, though for a true transformation a catchment-wide approach is required and that led to the MoU that has now been signed.
All the signatories to the MoU recognise the value of improving freshwater quality. Fonterra knows the future of farming will be different and Living Water has been demonstrating how freshwater management could be done differently both on and off-farm. These waterways are important to DoC as the only remaining habitat for freshwater species now classified as threatened or in decline. SDC want to sustainably manage the waterway network to ensure effective drainage and enhanced ecological values and biodiversity. Te Taumutu Rūnanga have a deep connection to the area including Te Waihora / Lake Ellesmere, as it is a traditional food gathering site. This new way of managing waterways will align with Ngāi Tahu tribal whakatauki: ki uta ki tai – from the mountains to the sea by recognising the interconnectedness of the surrounding environment and people's interaction with the waterways.
A project team has been set up with representatives from SDC, Te Taumutu Rūnanga, Fonterra, DoC, Environment Canterbury and the LII Drainage Committee, to access expert knowledge and practical understanding of drainage and specifically the LII network. The team will develop a shared vision for the Ararira/LII catchment and develop an integrated catchment plan using the successful tools in key problem areas to improve biodiversity and cultural values and reduce contaminants flowing into Te Waihora / Lake Ellesmere.
Sarah Yarrow describes the ideal outcome of this approach is a fit-for-purpose "recipe" that is easy for SDC to roll out across the Ararira/LII drainage area and other drainage areas under their management. If successful, there is an opportunity for other councils to use a similar approach in catchments across New Zealand which could be truly game-changing.
"We're creating partnerships like this because no single organisation or sector has all the skills, knowledge and influence to improve freshwater and we know it requires more than just on-farm action', says Yarrow. "By partnering we are making it easier for farmers, iwi and communities to improve freshwater quality which is a goal we all share."